Manage episode 281681214 series 2648394
Karate Instruction an Exquisite View. The long road of karate instruction can be a grind. The questions arise of what are we doing, "I'm not reaching my students." That phrase of frustration has emanated from every martial arts instructors' forehead. And then turns into a pig's trough of, "What, Why and How," as the evening closes.
Ideas to reshape a self-talk session
The change in communication requires addressing. The brain of your students is different than yours. The environment they have been raised within is different. I'm not a doctor, but I have done a lot of research on the brain-body connection and neuroplasticity is a real thing. The modern brain are different. Not in structure, but in function emphases.
Education and communication, knows no boundaries. Good communication works like creamy peanut butter. Creamy peanut butter spreading on a piece of bread on a warm summer day. The work put into the act teaching makes the final act so easy it appears effortless.
Am I creating value for the students with my karate instruction?
The value for the students. If you are paying attention and have a desire to aid your students you will always be creating value. It is incumbent on you students to be seekers, but you need to be putting it out there for them. As the kids used to say, "Are you picking up what I'm putting down?"
The Big Lie
The big lie of, "You can be anything you want to be," is ridiculous. And that lie needs to be stopped. Not crushed, adjusted. A quick spin into the world and value of the individual training. A correlation is drawn you may not have considered. Karate is like swimming in many ways, some of them not obvious. The high benefit of the experience. It makes for great karate instruction and an Exquisite View.
We're All In this Together
Explaining to a kid their tool I taught them is a serious tool and the context of the use of the tool. Also, don't do that as you will get your Father in trouble.
A few more ideas you may find of interest.
Let's Connect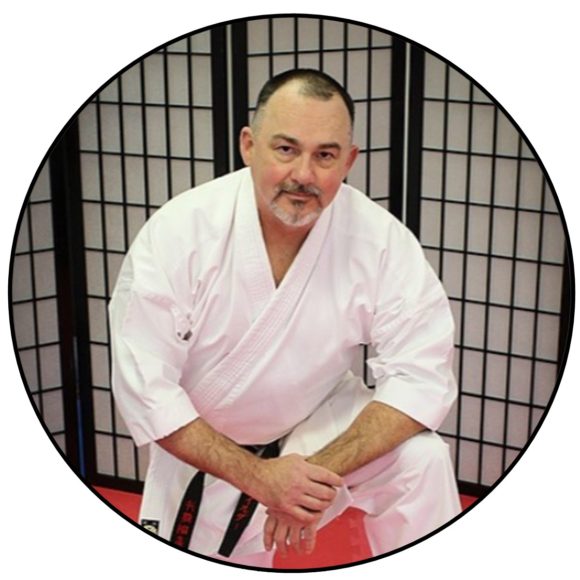 KRIS WILDER
Kris Wilder is a martial artist based in Seattle Washington. He has authored many martial art books, including the classic, The Way of Kata. Making no apologies for his obsession with Football he can be found telling any who will listen about the nuances of the Canadian Football League.
The post Karate Instruction an Exquisite View appeared first on Stickman Publications, Martial Arts Podcast.
57集单集