Manage episode 290977921 series 2571816
由Player FM以及我们的用户群所搜索的
OSMcast!
— 版权由出版商所拥有,而不是Player FM,音频直接从出版商的伺服器串流. 点击订阅按钮以查看Player FM更新,或粘贴收取点链接到其他播客应用程序里。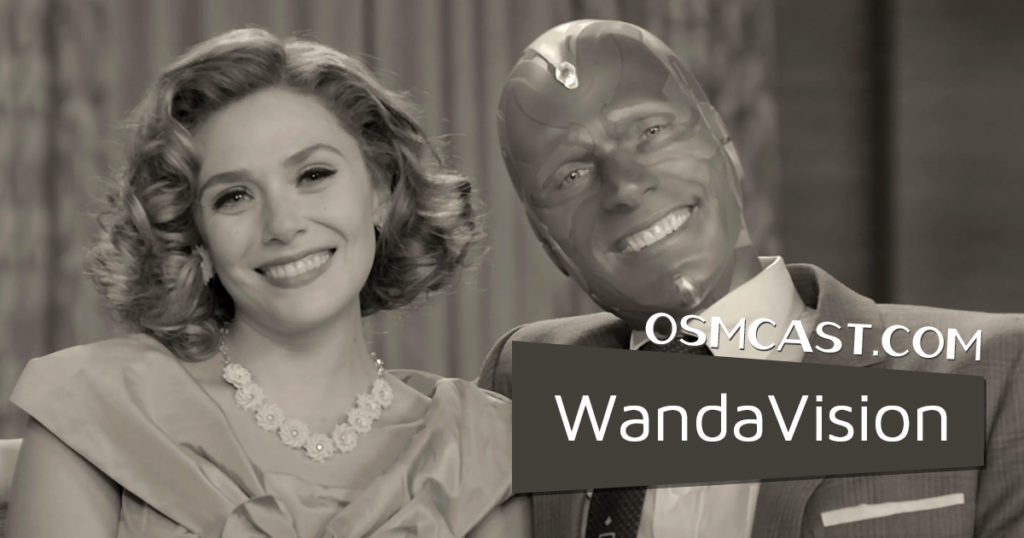 Well just gosh golly gee do we have a podcast-a-rooney for you! Wait, was any of those actual words? And based on what AWO says, should we have called it a podcast-a-rooni? Either way, one of the shows that has really captured the imagination of a lot of folks in the year 2021 was been this Marvel Studios show on Disney+. It's called WandaVision, directed by Matt Shakman and written by Jac Schaeffer.
Chances are, you've heard about it! In fact it's highly likely you have already watched it. And as is turns out, we have too! We liked it a lot, so much we went and made a podcast about it. It's just like... way out, man.
OSMnotes
So may have listened to this episode and wondered just where could one find this WandaVision show? Well wonder no more, as it's on Disney+! ... You probably already knew that though, didn't you? You probably did. But maybe you didn't know we have a Discord (we do!)? Come on and join us and talk about anime and food and stuff. And you definitely didn't know that you can leave us reviews on Apple Podcasts. But you can and we would absolutely love it if you did! But we also have some Time Cues, which you were probably expecting that this point:
We Start OSMcast!ing – 00:00
General Gabbing – 00:34
Moments of OSM– 04:11
WandaVision

WandaVision, Sans Spoilers – 28:01
WandaVision, Full of Spoilers – 53:24
Questions from Listeners Like You about WandaVision – 71:33
OSMs out of OSM – 92:56
291集单集