Manage episode 290977920 series 2571816
由Player FM以及我们的用户群所搜索的
OSMcast!
— 版权由出版商所拥有,而不是Player FM,音频直接从出版商的伺服器串流. 点击订阅按钮以查看Player FM更新,或粘贴收取点链接到其他播客应用程序里。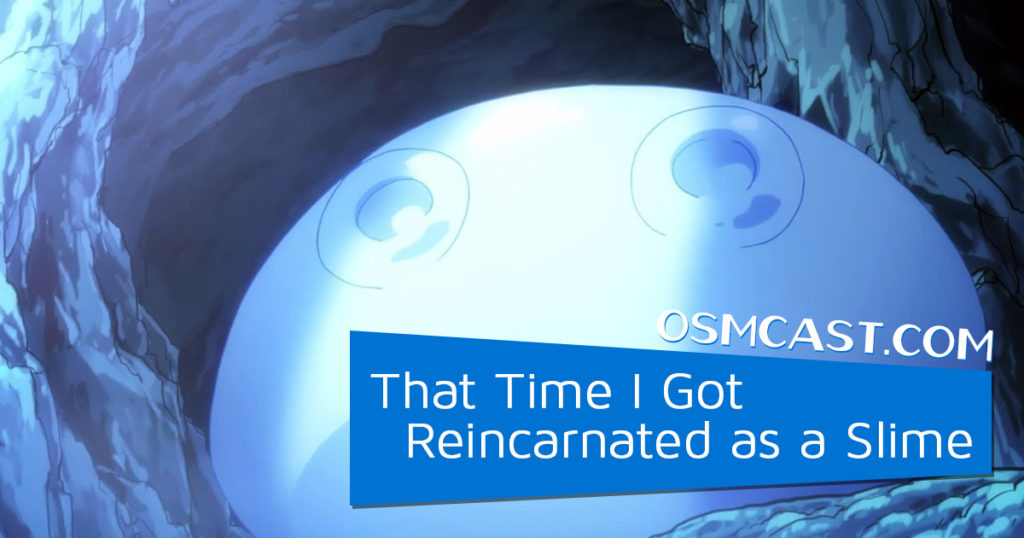 Ever wonder what's next in life? Perhaps even in the next life? Sure, reincarnation is a possibly, but have you ever considered reincarnating into a JRPG? Chances are you have as the genre of isekai is now an anime ever-presence, and people are just dying all over the place to score some sweet levels! But if you ever had to pick only one series to follow, might we suggest the series That Time I Got Reincarnated as a Slime? It's a light novel series by Fuse and illustrated by Mitz Vah, but also comes in both anime and manga varieties! The anime is developed by studio Eight Bit, and the manga is illustrated by Taiki Kawakami.
PS I know it's listed in the Time Cues but do not sleep on preordering Dear Brother that show is so good you don't even know. Unless you do know, and have already preordered it.
OSMnotes
So if you listen to this episode, we talk about puppies. And as Puppy Fever has caught on, it also grabbed Basil and Anna quite strongly. In short, they also have a new puppy! And well... As it turns out, getting a new puppy sure can take a lot out of ya! Also, while we absolutely recommend getting vaccinated as soon as one can... Maybe don't adopt a new puppy in the same time frame. But Basil and Anna's new puppy Yda is settling in just fine now, and by this Friday the core Alabama crew will be fully vaccinated! So that's very exciting and hopefully that news will buoy you through the fact that we meant for past couple of weeks. But worry not about what comes next, for that is only Time Cues:
We Start OSMcast!ing – 00:00
General Gabbing – 00:35
Moments of OSM – 5:58
That Time I Got Reincarnated As A Slime, Sans Spoilers – 27:02
That Time I Got Reincarnated As A Slime, Full of Spoilers – 55:52
Questions from Listeners Like You about That Time I Got Reincarnated As A Slime – 69:08
Final Thoughts and OSMs Out of OSM – 92:10
281集单集