已归档的系列专辑 ("不活跃的收取点" status)
When? This feed was archived on September&nbsp17,&nbsp2021&nbsp21:29 (). Last successful fetch was on October&nbsp24,&nbsp2020&nbsp09:08 ()
Why? 不活跃的收取点 status. 我们的伺服器已尝试了一段时间,但仍然无法截取有效的播客收取点
What now? You might be able to find a more up-to-date version using the search function. This series will no longer be checked for updates. If you believe this to be in error, please check if the publisher's feed link below is valid and contact support to request the feed be restored or if you have any other concerns about this.
Manage episode 273585044 series 1151095
由Player FM以及我们的用户群所搜索的
KJV Bible Advocate
— 版权由出版商所拥有,而不是Player FM,音频直接从出版商的伺服器串流. 点击订阅按钮以查看Player FM更新,或粘贴收取点链接到其他播客应用程序里。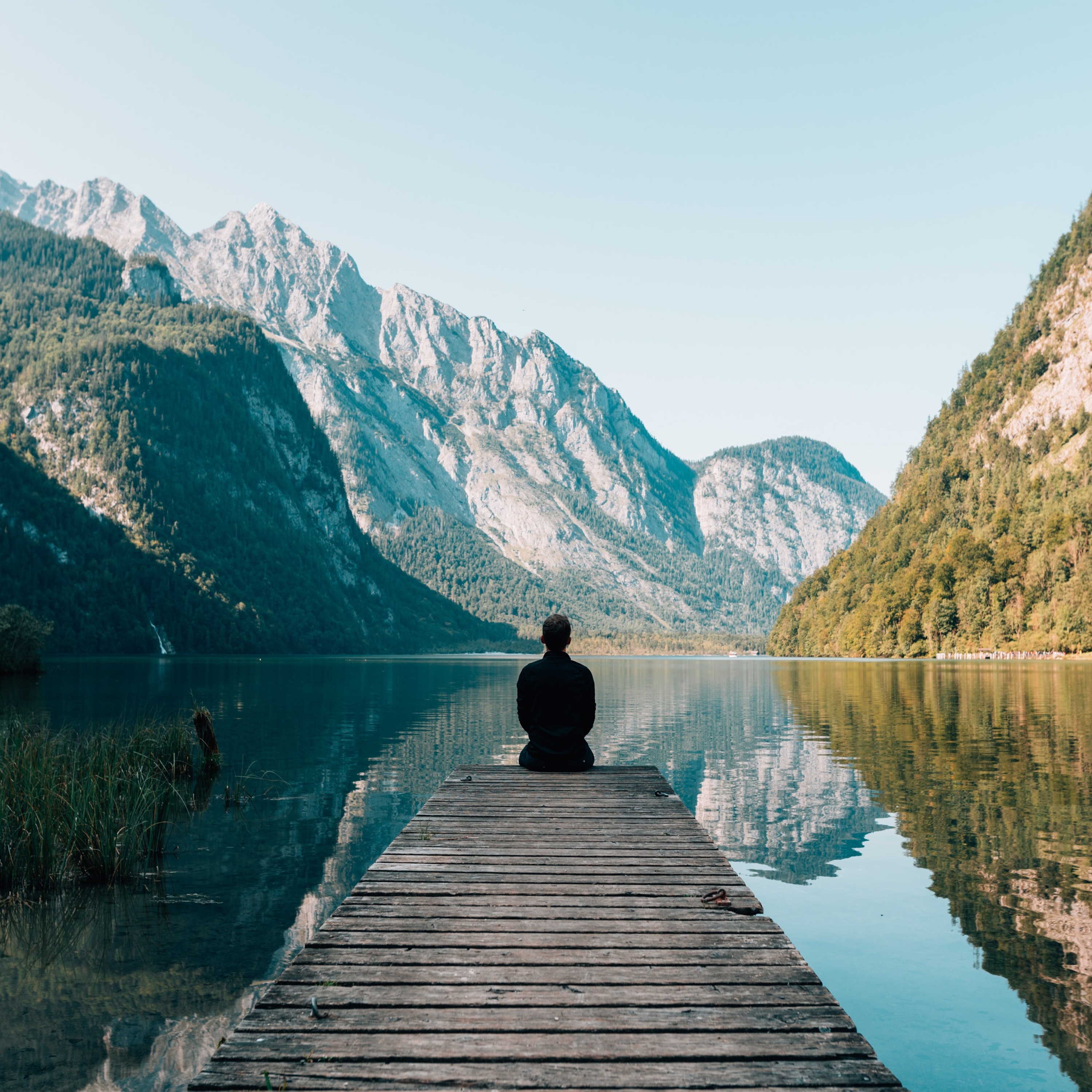 Genesis 2:18 "And the LORD God said, it is not good that the man should be alone; I will make him an help meet for him." Ephesians 5:25 "Husbands, love your wives, even as Christ also loved the church, and gave himself for it;" Genesis 3:12 "And the man said, the woman whom thou gavest to be with me, she gave me of the tree, and I did eat." The reason why God created us is for mankind to experience relationship with God and others. No one is perfect enough that doesn't need any helper except God himself. God knew that his creations will have a weakness in some moments, and we need an encourager, comforter, and supporter during our lifetime. Hence he formed family, marriage, society, and nations in order to unite everyone into a group, and each one of us can take part in certain rules and share responsibilities. In reality, nobody can totally be self-sustained alone without any relation to others. For example, we always need some farmers and husbandmen to grow corn and fruit, so we can have something to eat. Furthermore, we need some electronics and car technicians to take care of the problems we may encounter on the road. Actually, we closely placed reliance on each other's support in our society. God never intended for his children to live alone in loneliness, he wants us to love each other. God ordains marriage and forms family. Without marriage, it is impossible to express love and allow God to express his unconditional love to his creations. Without love, we are solely a robot, which has no sensation and passion. God smiles at us when we have companionship, a lover, to love and be loved. We should keep the loyalty to which we married and spend our whole life together. Your spouse, like you, must also have some weakness, and desperately wants and needs your understanding, encouragement, supports, and help. We cannot see God and experience God's love and emotion in other ways than to feel his existence through others. Don't forget the truth that we are finite creatures. Sometimes, we cannot prevent any chances to make mistakes or even sin against our spouse. God teaches us to forgive other people's wrongdoing all the time in the same way we already received God's forgiveness. When we sin against God either purposefully or not, God always kindly forgives our trespasses and reconciles with us. Why not just forgive others like what God does? If we humbly repent our trespass and rebuild the relationship with our spouse, we will have a better understanding of others and also be able to establish an intimate relationship with them. God is merciful and kind to anyone. Luke 6:35 "But love ye your enemies, and do good, and lend, hoping for nothing again; and your reward shall be great, and ye shall be the children of the Highest: for he is kind unto the unthankful and to the evil." Luke 6:36 "Be ye therefore merciful, as your Father also is merciful." Micah 7:18 "Who is a God like unto thee, that pardoneth iniquity, and passeth by the transgression of the remnant of his heritage? He retaineth not his anger for ever, because he delighteth in mercy." Psalms 37:26 "He is ever merciful, and lendeth; and his seed is blessed." Psalms 84:11 ~ 12 "For the LORD God is a sun and shield: the LORD will give grace and glory: no good thing will he withhold from them that walk uprightly. O LORD of hosts, blessed is the man that trusteth in thee." God is merciful and compassionate to unbelievers and believers. As the matter of fact, God loves unbelievers even more than believers. The bad news is that God distributes his love and grace unfairly and unequally to mankind for his reasons. Why God seems to care less for Christians? Why God is unjust? Yes, God is unfair. He loves the wicked people more than righteous and godly Christians because God wants to propitiate to those unbelievers to repentance. God cares less to born-again children of God because we already received the remission of sins and we are bound to heaven. However, God worries about those lost souls who are still hostile to God and unbelief, so God intensifies his grace and love to them hoping they will change minds and repent. God doesn't delight in eyes seeing unbelievers go to hell one by one because he knew how horrible is in there. As a reborn Christian, don't agonize, grudge, and abominate God for the fact that he indeed loves the wicked more than the godly. We, the born-again children, have already received the everlasting blessings, inheritance, and become the heir of Christ Jesus. The true eternal happiness and abundance are waiting for us to rejoice once we get there. We should reconcile the fact with God and fully understand God's way and sovereignty. We should preach the gospel to the whole world to save those unbelievers from hell. The unbelievers' souls are in dangerous conditions if they choose to ignore God's mercy and grace and keep unbelief until death. God ceases any mercy toward them when they died, and judgment begins because they lost the opportunity to repent and reconcile with God during their lifetime. Why non-believers can be successful and prosper without God? Not true, nobody can live without God's blessings. They just don't feel that they are receiving God's blessing and grace in every moment. Unbelievers are spiritually blind and ignorant even they have received tremendous amounts of God's blessings. They insist to deny and unappreciative God. We, the born-again Christians, are the ambassadors of heaven, the kingdom of God. When someone offended us, we should give him or her mercy, compassion, and forgive him or her without bitterness because we represent heaven. We, the born-again sons of the most high God, should be conforming to the image of Christ Jesus and act as the followers. God will only love and bless those heaven citizens in eternity and cast away the unbelievers to the everlasting fire of hell. Trust God and believe wholeheartedly that God will never leave us nor forsake us. Our purposes aren't for earthy happiness and possession, but for eternal heaven citizenship. You might wonder what if you convert to Christian in old age, so you can enjoy the benefits of God's blessing and grace. Remember, nobody knows exactly when will he die so it is very risky not converted earlier. Moreover, even though God intensifies his love toward the unbeliever, but you must face the truth that the unbeliever also is under some curses. God delivered only the born-again Christians from attacks of demons and evils. The unbelievers are also taking risks of possessed by demons. We, the born-again Christians have access to pray to God for protection and establishing intimate relationships with God while unbelievers can never receive. It is near impossible for a rich man to believe God because he has everything in earthy possession, idolizing money superior to God, and he delighted in exaltation of himself as god. As you know, unbelievers are living under dominions of Satan, and they are spiritually blinded. Therefore, it makes even more difficult for unbelievers to believe God. Do not envy to those unbelievers who prosper without any prayer requests, they will be destroyed when they keep on unbelief and ignore God until death. As the Christians, we have the responsible to spread the gospel worldwide as God commands it in the scriptures. No matter what happens to us, we must keep the faith, also to comfort and encourage other Christians in tribulations. Nevertheless, Life will tear down of those boastful wicked people sooner or later, if they choose to reject God's will for them to repent. Self-deluded atheists brag about their successful life without prayer. Many young Christians give up faith and hope because what atheists are affecting the society. I must put a warning sight to those atheists, even though God is kind to them, but he can take away the blessings at anytime.
61集单集